POTENTIAL CAST IRON PIPE SETTLEMENT
Are You Eligible For Compensation?
Was your house built before 1975?

Do you have cast iron drain lines?

Do you have sink, toilet, shower back-ups or overflows?

Do you have sinks, toilets or showers that don't drain properly?

Do you have water damage to drywall, vanity, or door casings?

Do you have water damage to flooring, broken tiles, or loose tiles?

Do you have a valid homeowner's insurance policy?
Free infrared camera inspection for all clients ($500 Value!)
MANY SETTLEMENTS $30,000 - $75,000
If your house was built before 1975, you probably have cast iron drain lines that are broken or worn out. If you have toilet backups, slow drains, insects or bad smells in your plumbing system, we can get you paid to replace your drain lines. Our average settlement is between $30,000 and $75,000. But be advised, there may be a strict deadline to file your claim. You must act now before coverage is removed from your policy.
3 Step Process to File & Collect Your Cast Iron Settlement From Your Property Insurance Carrier
1. Click the button below to file your claim electronically

2. Amloss will scope your damages, prepare your estimate and file your claim with your homeowners insurance company.

3. Amloss will adjust your claim for the maximum settlement permitted under your policy and tender payment to you.
There are NO FEES OR COSTS to you unless we get you paid. Our fee is 20% of the recovery. No hidden fees or costs.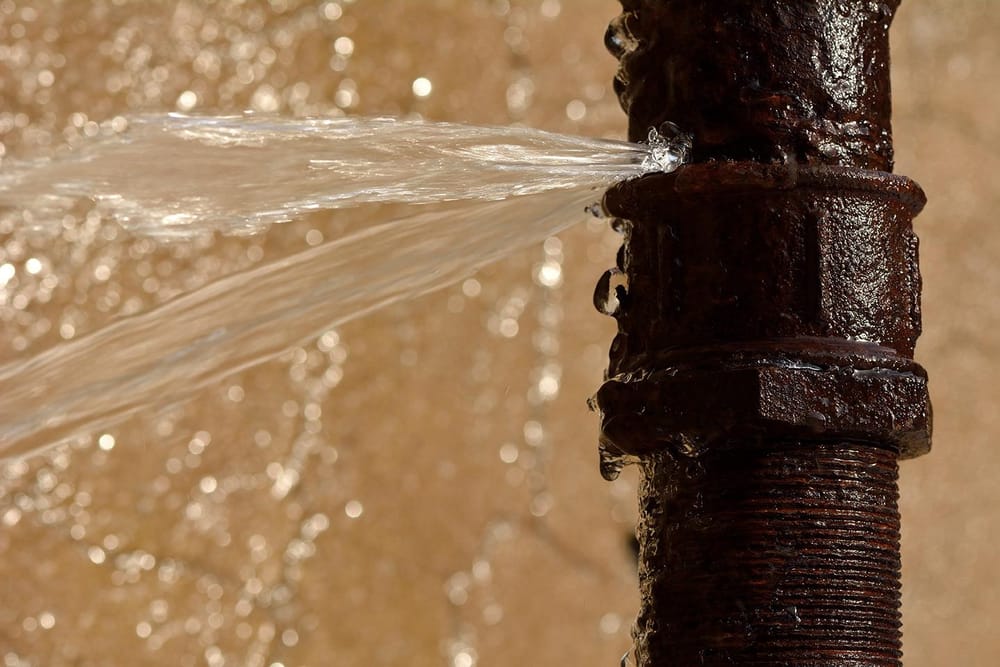 See what some of our most recent clients had to say about us!
Very happy with the service at Amloss. I would recommend them to anyone who needs a Public adjuster! Very Happy with my settlement.
Amloss was able to get us a substantial payout for our loss, over $140,000. We are really excited to put our home back in order. I feel completely confident recommending Jake Pollack and Amloss Claims for any disputes you may have with your insurance company.
The smartest decision we made was contacting Amloss to help and guide us through a claim process. We will NEVER deal with an insurance claim again without contacting Jake and his team first. They have been great to speak with, respond quickly and always answered every question we had.
I had a very professional experience with this company. They saw my claim all the way to the end. The insurance company tried to hold off as much as possible, but Amloss got them in the end. Mr. Pollack is a wonderful (PA). I will recommend the company. Thanks a million.
Cast Iron Plumbing Claims
A failed or failing cast iron plumbing system can cause substantial damage to your home & wallet. If your home was built before 1975, you may be entitled to a significant settlement to completely replace outdated, damaged, cast iron plumbing. You may also be entitled to money for renovations associated with the damage.
Our mission at Amloss Claims & Arbitration, LLC is to fight for you the homeowner and recover a fair and equitable settlement for your damaged cast iron pipes. Often times, insurance companies will deny or underpay cast iron pipe claims by asserting certain exclusions in your policy. Our knowledge and experience turns most "denials" into large settlements and awards.
Busy? Let us call you back! Simply fill out the info below!
Why Do Cast Iron Pipes Fail?
The most frequent cause of Cast Iron deterioration and failure is corrosion. The most common sources of corrosion are hydrogen sulfide and other acids. Salt and moisture-rich environments like those found in South Florida, can accelerate corrosion. In coastal areas of Florida as well as certain inland areas with high concentrations of hydrogen sulfide, cast iron sewer lines may only last 25 years.
Other sources of pipe corrosion include:
Toxins

Chemicals

Turbulence

Organic growths
Clay soils

Acidic sewage

Improper installation

Construction activities
What Are The Signs? How Will This effect My Home?
Damaged cast iron pipes usually display at least one of the following:
Water backups in toilet, shower, laundry and kitchen

Slow drains

Foul smells (rotten egg smells)

Roach infestation

Water damage

Broken or cracked tile

Stained or discolored grout lines and tile

Raw sewage back ups
Cast iron pipes can also lower your home value by as much as 20% because homes with this outdated system fail inspection